Italian | Porcelain | Organic Seed Garlic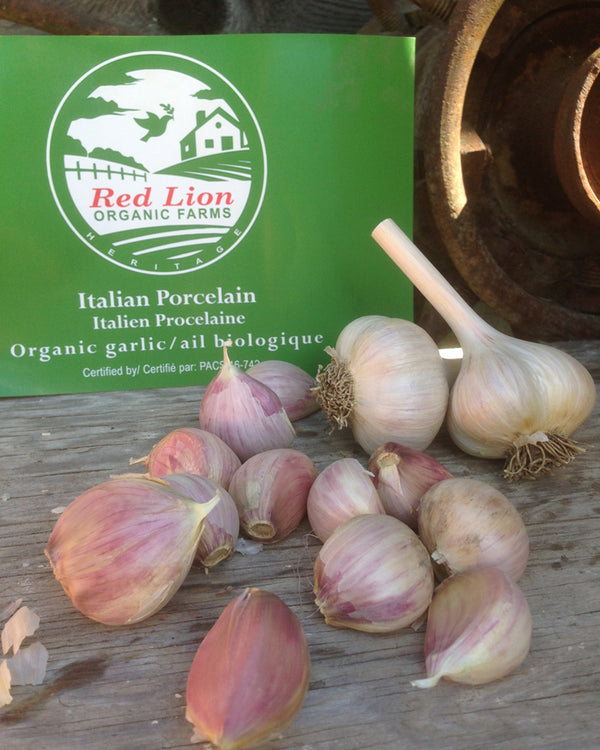 ORDER NOW– DELIVERY STARTS SEPT 1st 
$250 total order - 10% off enter code: 10PERCENT
$100 total order - 5% off enter code: 5PERCENT
Over $500 - Call Us
Strong fresh garlic flavor. Quick heat mellowing to a tingly after taste.
Creamy smooth rich flavor when roasted. 
Large cloves in a white skin.
Price per Bulb
X-Large: 4-6 bulbs/lb
Large: 6-8 bulbs/lb
Medium: 9-11 bulbs/lb
Small: 11-14 bulbs/lb
X-Small: 14-16 bulbs/lb
If you live in the Nelson area please email us at sales@redlionorganic.com for delivery options.
Volume discounts available! Contact us directly for volumes in excess of those available on this site.
Keep checking this site as more will become available as we get closer to harvest!